six month residency at benk + Bo

Deadline : 25th October 2019


We are offering an amazing opportunity for a young business to make Benk + Bo their home for six months while they grow and develop as an organisation. Since opening we have provided a platform for creative start-ups to flourish, offering them an inspiring open workspace in the heart of the city. We are subsiding up to four full time memberships (worth over £6.5k!) to help a fresh batch of talent reach their potential. Applications will be examined by a team of judges and memberships awarded at the beginning of November.
Our membership facilities include on site plant-based kitchen and cafe, proper coffee made by proper baristas, a vibrant yoga studio, two meeting rooms and the members-only work space on the lower ground flour. As well as this, we pride ourselves on providing a place that is welcoming, inspiring and inclusive.
Georgia Spray of Partnership Editions joined Benk + Bo on a sponsored residency at the very beginning of our journey. During the last two years her business has grown from an exciting idea in 2017 into what is now a hugely successful platform for emerging artists. Georgia is setting up her own studio in Hackney Downs and will be one of our judges for this years residency intake.
We are looking for a dynamic and creative young company full of ideas and ambition, and essentially, a great team of people that can bring a new energy and set of skills to Benk + Bo.
To learn more about the space download our Members Brochure and click the link to submit your application by 25th October 2019. Best of luck!
Partnership Editions aims to make remarkable art affordable for all. The brainchild of Georgia Spray, who founded the business in 2017, Partnership Editions is a curated platform that unearths accessibly-priced original artworks by today's most talented emerging artists –a springboard for anyone looking to start or enhance their art collection.

Six years spent working in the art world convinced Georgia that there was a gap in the market: a curated platform to connect would-be collectors with emerging artists. Georgia studied History of Art at Bristol University, going on to work at leading art institutions including White Cube Gallery, Christie's and The Auction Room, a digital auction house at which she launched the Contemporary African Art department, and for art dealer Ivor Braka. Tired of the elitism of the art world, and after having received continued enquiries from peers unable to find good quality affordable art for their homes, she founded Partnership Editions.

She has now built a community of artists (sourcing them through degree shows, Instagram and word-of-mouth), and whilst this number is ever-growing, she only features artists whose aesthetic and philosophy she feels personally drawn to. With this approach, Partnership Editions maintains a personal and authentic connection with each and every artist and collector.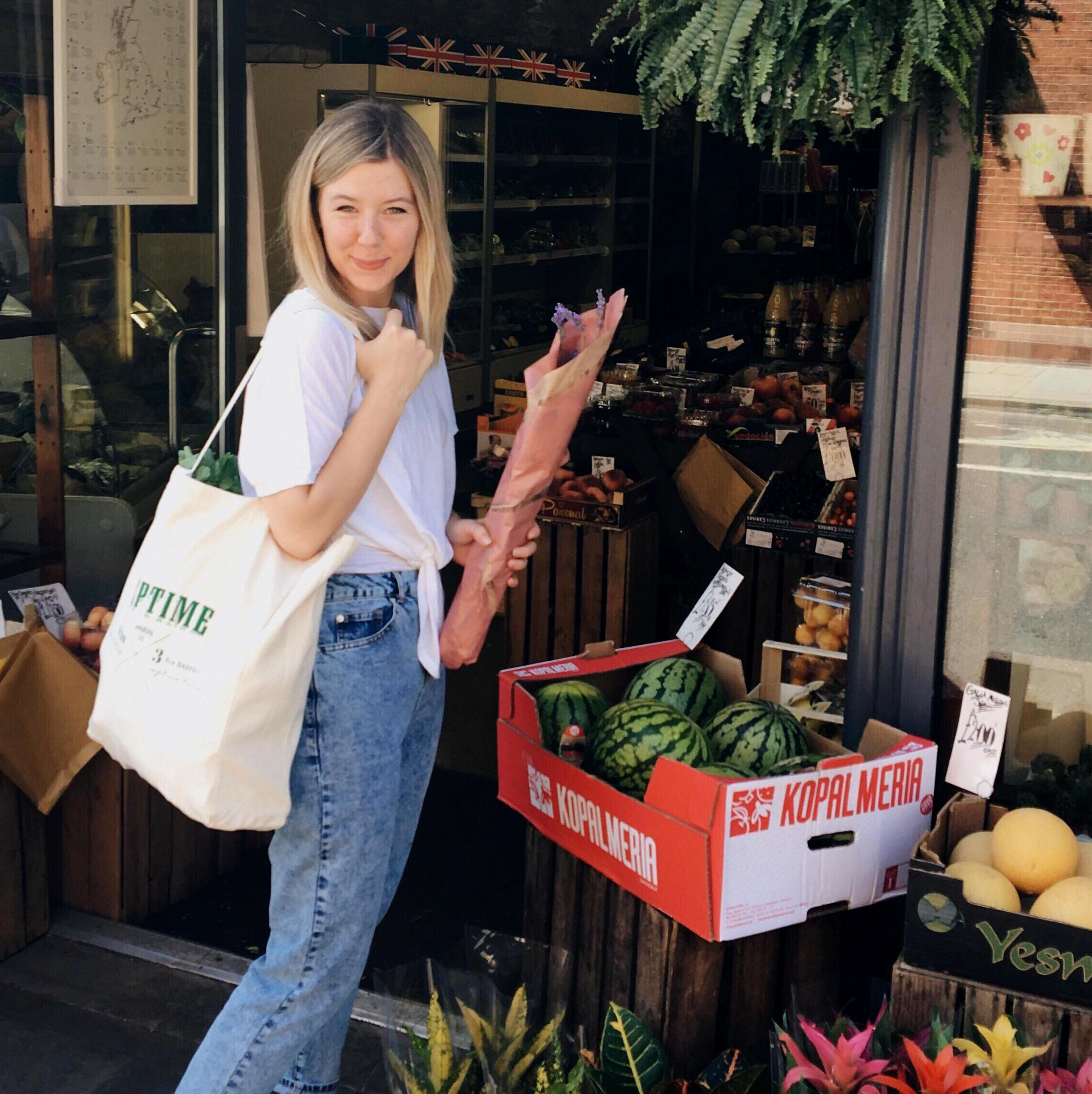 Abbie Moulton is a wine, food and travel journalist, writing regularly for the Evening Standard and Suitcase magazine, as well as indie mags such as Table, Root & Bone and Above Sea Level. Along with the occasional event, panel, and wine pouring party, she loves to tell the tales behind the mavericks, makers, artisans and rule-breakers doing things differently - which lead her to Benk + Bo and a residency in 2018. She's still a familiar face today and when she's not travelling for the latest story she might be found hanging out around the coffee machine. Follow her on @abbiemoulton
Mariell Lind Hansen, co-founder of Benk + Bo, grew up on a small arctic island in Norway.
She started pursuing her passion for photography at an early age, which led her in to the art world of London documenting galleries and then later architecture and interior.
Early 2016 this path brought her to a dinner table where she shared her dream of opening an artist residency in the remote island of Norway, a conversation that would lead her to opening up Benk + Bo in January 2018 , a public cafe, co working and event space in Spitalfields, London.
Benk + Bo means "workbench" and "a place to live" in Norwegian. This represents the aim for this dream; to support and nurture passion and potential in people by creating a space that is inclusive and diverse. A space in London where you can feel at home and welcomed no matter where you are from.